ScreenCloud is a screenshot sharing application for Windows, Mac and Linux that I created in 2012. It can be used to quickly capture screenshots and upload them to cloud services like Dropbox, Google Drive, Imgur and more.
Features
Open Source and cross-platform(Windows, Mac & Linux)
Fast and easy: Snap a photo, paste the link, done!
Plugin support, save to Dropbox, Imgur, etc.
Built in screenshot editor.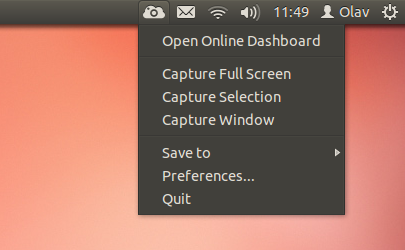 Learn more and download ScreenCloud from the official website!